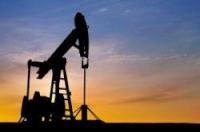 Gulf Keystone announce the settlement and closing of its successful debt offering of US$250 million in three-year senior unsecured notes due April 2017, which have been privately placed in accordance with Reg S/144A with institutional investors in Europe, the US and Asia.
The offering contained freely tradeable and detachable warrants relating to 40 million common shares in the Company.
The Company intends to apply to list the notes and the warrants on the Official List of the Luxembourg Stock Exchange for trading on the Euro MTF market of the Luxembourg Stock Exchange.