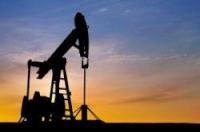 Gulf Keystone Petroleum Limited provides an update on the Company's operations at Shaikan, its key producing asset.
The Company is on track to complete all remaining work in order to achieve 40,000 gross barrels of oil per day (bopd) of production capacity from the Shaikan production facilities ("PF-1" and "PF-2") by the end of 2014.
The total production levels are stable, averaging 23,000 gross bopd from three wells at PF-1 and two wells at PF-2. The civil works are ongoing to connect the Shaikan-7 and -8 wells to PF-1. The trenching work has been completed on the 15 km connection between the Shaikan-10 well and PF-2 and the flowlines are currently being laid.