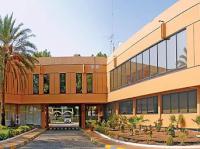 Gulf Marine Services says that the newly-built GMS Scirocco has been completed ahead of schedule and under budget and has been awarded its first contract.
The vessel will commence a four-month contract (three months firm with a one-month option) in October for an engineering, procurement and construction contractor working for a MENA-based national oil company, with day rates in line with those previously indicated for the region.
GMS Scirocco is the second of a new SESV design, the Mid-Size Class, to be added to the Group's fleet and a third, GMS Sharqi, will be delivered in Q1 2016. A further Large Class, GMS Evolution, will join the fleet in Q4 2016.