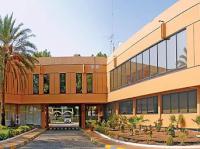 Gulf Marine Services confirms a major new contract award for one of its Large Class vessels.
The vessel will commence a four-year charter (two years firm with two 12-month options) at the beginning of Q2 2015 and will be supporting well service and maintenance work in the Dutch sector of the North Sea. The day rate is in line with that previously indicated for the region.
The Group's current backlog (comprising firm and extension options) is now $547 million.
Duncan Anderson, Chief Executive Officer of GMS, said, "We are very pleased to have secured this long-term contract and look forward to working with our client to support their operations in the North Sea. The market in Europe for our flexible assets continues to be strong and we are seeing an increasing demand for our sophisticated SESVs for shallow water brownfield maintenance to extend asset life and production, well intervention and enhanced recovery. Our low cost intervention solution is being embraced by a wider range of oil and gas clients as the GMS fleet expands."