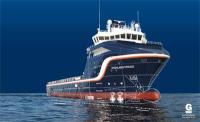 GulfMark Offshore, Inc. has appointed William C. Martin to the Company's Board of Directors.
Mr. Martin, 38, is Chairman and Chief Investment Officer of Raging Capital Management, LLC, a private investment partnership based near Princeton, New Jersey that was founded in 2006. Mr. Martin started his career as an entrepreneur, having co-founded a number of successful companies. He has also served on several public company boards, including nine years on the board of Bankrate, Inc., which was acquired in 2009; the board of Salary.com, Inc., which was acquired in 2010; and the board of Vitesse Semiconductor Corp., which was acquired in 2015.
'Bill's extensive experience and successful track record as an investor, entrepreneur and public company director, coupled with his partnership's significant financial stake in GulfMark, will enable him to provide the Board and management with valuable perspectives on executing strategies to maximize shareholder value,' said Quintin V. Kneen, President and Chief Executive Officer of the Company.