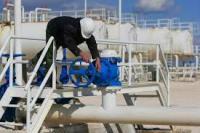 Gulfsands Petroleum provide the following corporate update, including confirmation of the establishment of a strategic relationship with Arawak Energy International Limited ("Arawak"), an oil and gas exploration and development company, registered in the Dubai International Finance Centre , relating to the acquisition and development of new business opportunities in the Middle East and North Africa (MENA) region ("Projects). In addition, Arawak has agreed to provide Gulfsands with a US$20 million convertible loan facility for the further development of the Group's existing Moroccan interests, and for working capital purposes.
MENA Region Strategic Relationship
The relationship with Arawak is focussed on new business opportunities across the MENA region where Gulfsands' reputation as a successful operator of oil and gas production and exploration projects is anticipated to assist the companies to identify, acquire and operate one or more high value oil and gas and related trading and infrastructure projects (the "Projects").