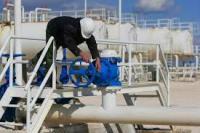 Gulfsands Petroleum advises of the following Board changes.
With effect from today, David Cowan has stepped down as a Non-executive Director and Peter Ian (Ian) Conway has been appointed as Executive Director: Technical and Operations.
David Cowan has been a Non-executive Director since 2006. David will continue to provide certain legal services to the Company, including assistance with the management and administration of the Company's non-UK subsidiaries.
Ian Conway, aged 51, is a Petroleum Engineer with more than 25 years of experience in the oil and gas exploration and production sector, including substantial roles with ExxonMobil International, Maersk and BP both in the UK and internationally.