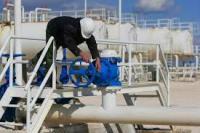 Gulfsands Petroleum provides the following update on the Group's current activities and other corporate matters.
Corporate Update
Following the recent shareholder meeting of 3rd February 2015, the Board of Directors continues to review the Group's strategy and forward plans.
In order to conclude this review, additional dialogue with and input from shareholders is required. The following update and the Corporate Presentation posted concurrently on the Company's website is provided by way of background to that dialogue.
Syria
Syria Block 26 remains the Company's most important asset. It must and will continue to be the Company's highest priority to do all possible to ensure the security of this asset pending a return to operations in Syria. It is not at present possible to predict with any certainty when such a return to operations will be possible.