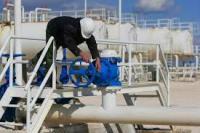 Gulfsands Petroleum plc provides the following update on drilling activities in Morocco.
Rharb Drilling Operations
Drilling operations on the Dardara Southeast 1 well (DRC-1), located within the Rharb Centre Permit in Northern Morocco have now been concluded. Drilling operations were completed approximately two days ahead of plan.
The DRC-1 well was drilled to a Total Depth (TD) of 1,153 metres Measured Depth (MD) and encountered the primary reservoir target interval on prognosis at a depth of 875 metres MD. Significantly elevated gas readings obtained while drilling, as well as interpretation of geological samples and wireline logs, indicate the presence of a gas bearing sandstone reservoir section of excellent quality.