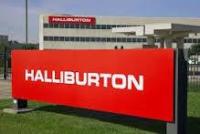 Halliburton Company and Baker Hughes Incorporated noted the decision by the European Commission (the "Commission") to initiate a Phase II review of Halliburton's pending acquisition of Baker Hughes.
This decision is a normal step in the Commission's review process, and the views expressed by the Commission at this stage are preliminary only. Pursuant to applicable regulations, Phase II generally provides the Commission with 90 working days to review the pending transaction. Halliburton and Baker Hughes will continue to work constructively with the Commission.
Although the Commission was kept informed of the remedies that Halliburton has proposed to the U.S. Department of Justice, Halliburton did not offer remedies during Phase I, as it believes that offering remedies during Phase II will facilitate a more efficient review. Halliburton expects to offer a substantial remedies package that it believes will address any substantive competition concerns.