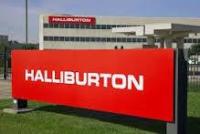 Halliburton Company and Baker Hughes Incorporated have announced that the companies intend to vigorously contest the US Department of Justice's (DOJ) effort to block their pending merger. The companies believe that the DOJ has reached the wrong conclusion in its assessment of the transaction and that its action is counterproductive, especially in the context of the challenges the US and global energy industry are currently experiencing.
The proposed merger of Halliburton and Baker Hughes is pro-competitive and will allow the companies' customers to benefit from a more flexible, innovative, and efficient oilfield services company. The transaction will provide customers with access to high quality and more efficient products and services, and an opportunity to reduce their cost per barrel of oil equivalent.
Early in the process, Halliburton proposed to the DOJ a divestiture package worth billions of dollars that will facilitate the entry of new competition in markets in which products and services are being divested. Both companies strongly believe that the proposed divestiture package, which was significantly enhanced, is more than sufficient to address the DOJ's specific competitive concerns.
The companies intend to demonstrate that the DOJ has underestimated the highly competitive nature of the oilfield services industry, the many benefits of the proposed combination, and the sufficiency of the divestitures. Once completed, the transaction will allow customers to operate more cost effectively, which is especially important now due to the state of the energy industry and oil and gas prices.
Halliburton and Baker Hughes look forward to a full, impartial judicial review of the pending transaction, including the sufficiency of the proposed divestitures.
Halliburton and Baker Hughes previously agreed to extend the time period to obtain regulatory approvals to no later than April 30, 2016, as permitted under the merger agreement. If the judicial review extends beyond April 30, 2016, the parties may continue to seek relevant regulatory approvals or either of the parties may terminate the merger agreement.