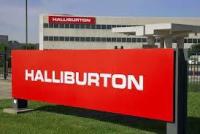 Halliburton has provided wireline services technology for two deepwater exploratory wells in Angola's demanding pre-salt environment for Cobalt International Energy, Inc.
The wireline technology enhances the understanding of the rock and fluid properties of the formation and enables the company to make informed decisions and minimize drill-stem test risks.
Combined with the standard suite of petrophysical tools, Halliburton employed its RDT reservoir description tool to collect reservoir formation pressure and samples over the course of three to four days. The tool collected reservoir formation pressure gradients, mini-drill stem test with straddle packers and fluid samples in a single run, saving time by working longer than conventional tools in this hostile environment.