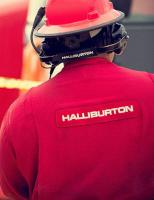 Halliburton has announced the installation of its 1,000th multilateral junction. The company's global multilateral technology group has installed these junctions, which join laterals to the main wellbore, in over 840 wells worldwide since 1993 with an overall success rate of 98%, the highest success rate in the industry.
The 1,000th installation was achieved in May using the MillRite® Milled Exit Multilateral System. This was a complex Level 4 junction, as categorised by the Technology Advancement of MultiLaterals (TAML) group, which means that the system achieved mechanical integrity at the junction by using cement to provide both a cased and a cemented main bore and lateral. Halliburton is the only company to install full-bore cemented level 4 junctions for zonal isolation and strength of the junction.
Artie Burke, vice president of the Halliburton Completion Tools business line says, "We are proud of our unmatched record of success in multilateral completions technology, which turns otherwise unviable reservoirs into economically sound production prospects. Our customers around the world have challenged us to grow as a provider of Level 4 MLT junctions and we have more than stepped up to the challenge to rapidly escalate our business while continuing to meet service quality demands for excellence."
Multilateral completions also benefit operators by helping to keep construction costs down, minimising non-productive time, and reducing the number of surface locations needed for field development, Burke adds.