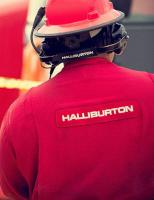 Halliburton has announced the release of Geometrix™ 4D Shaped Cutters, a line of four distinct geometric profiles to help improve cutting efficiency and increase control to reduce drilling costs. Halliburton now offers the largest portfolio of shaped cutters in the oil and gas industry.
GeoMetrix cutters expand the capabilities of traditional polycrystalline diamond materials (PDC) by shaping the cutting structure to optimize drilling performance for specific applications. Traditional flat cutters generate heat and wear, which slows drilling progress as operators must frequently check or replace damaged bits.
The new line includes Chisel™ Plowed Scribe Cutter for brittle formations such as carbonates; Chopper™ Plowed Cylinder Cutter for increased heat dissipation in high energy drilling operations such as shale formations; Dagger™ Multi-Plowed Cutter with fluid channels to improve cleaning and prevent plugging around the cutter face; and Machete™ Optimized Tip Geometry Cutter for use in formations that require high point loading.
"The launch of Geometrix cutters demonstrates our ability to collaborate with customers and translate knowledge into solutions that can help lower drilling costs," says Scott Regimbald, vice president of the Halliburton Drill Bits and Services business. "Each cutter is tailored for specific applications so operators now have the most complete portfolio to meet their drilling challenges."
In a recent offshore job in Mexico where an operator was drilling a limestone-shale formation, the Geometrix bit doubled the rate of penetration over a 700-metre section saving the operator three days of drilling time compared to offset wells.