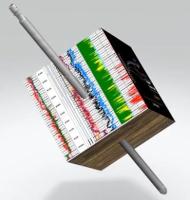 Halliburton's Wireline & Perforating business has introduced the Reservoir Monitor Tool 3-Detector™ (RMT-3D™) pulsed-neutron tool that helps solve for water, oil, and gas saturations within reservoirs using three independent measurements (Sigma, CO, and SATG).
Relying on only one or two independent measurements can reduce the accuracy of results depending on conditions in the formation and formation fluids. The RMT-3D tool allows operators to calculate saturations using different methods to acquire accurate results. The data is collected with one trip in the hole, reducing nonproductive time and the potential for costly.
"Halliburton continues to add technologies that support our customers' needs and operations," said David Topping, vice president, Wireline & Perforating. "With the addition of the RMT-3D technology to our portfolio of solutions, we have the capability to provide valuable answers to help our customers increase recovery on their wells."
The tool will play an important role in mature fields, which account for 70 percent of the world's oil and gas production. During secondary and enhanced oil recovery methods, which can involve water, steam, and CO2 flooding, it is imperative to monitor changing saturations accurately within formations to optimize recovery rates. The RMT-3D analysis packages are useful in recovery projects because they are designed to work in these challenging environments. Using the independent measurements helps to correct saturations for influences from the secondary and enhanced recovery fluids, so better oil saturation profiles can be calculated. The tool is deployed through the casing to quickly log and calculate saturations and other properties that help identify and characterize pay zones.