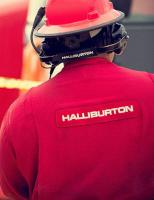 Halliburton has announced the release of the Acoustic Conformance Xaminer® service (ACX), a technology to help operators identify and pinpoint costly wellbore leaks by analysing sound waves that describe flow patterns in the formation and casing.
The service employs an array of hydrophones that measure sound in and around the wellbore. Based on the measurements and analysis, this service has the ability to determine which annulus or completions system is leaking in real-time. Unlike other ultrasonic detection technologies, the ACX service stores high-definition data internally, which can be downloaded at surface and sent to the Halliburton Formation and Reservoir Solutions (FRS) group for advanced processing.
This data allows engineers to develop 2D flow illustrations to further characterise the leak, reducing uncertainties. The ACX service saves time by providing a continuous mode to quickly identify areas with possible leaks in the wellbore. It can also take stationary measurements to refine areas where leaks are identified by monitoring activity. In some cases, this enables more precise flow rate and phase estimations at leak locations.
"We designed the ACX service to be part of a full suite of diagnostic services and to be combined with production logging and cement evaluation instruments," says David Topping, vice president of Wireline and Perforating. "By providing operators with greater insight and improved capabilities, we help facilitate greater returns from their reservoirs."
Recently, an Alaskan oil company deployed the service to a well with a gas lift completion that could not be gas lifted due to a leak. The ACX service clearly identified the depth and spatial position of the leak near the casing hanger. As a result, a sealant option was identified as the optimal solution, allowing the operator to avoid a more complex intervention saving millions of dollars in workover costs.
The subsurface manager says, "The new ACX technology will be invaluable to our organisation to find small tubing or casing leaks that we were not previously able to locate. To know definitively where the leak is provides us with the best opportunity to perform a repair. Being located in Alaska, our costs are extremely high, so reducing the amount of time to diagnose and repair leaks has a large value to us."
The ACX service can be utilised in a variety of environments, including mature fields and unconventionals.