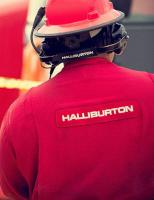 Sperry Drilling, a Halliburton business, has announced the release of JetPulse™ high-speed telemetry service, which provides consistent, high-data rate transmission of drilling and formation evaluation measurements. This new telemetry system helps operators make faster decisions to optimise well placement and improve well control while increasing drilling efficiency.
The JetPulse service transmits downhole data consistently over wide depth ranges and complex well trajectories with physical data rates up to 18 bits-per-second. It provides the highest lost circulation material (LCM) tolerance of any high-speed telemetry system, helping the operator pump the required LCM concentration to cure mud losses without changing or plugging the bottom hole assembly. The system also reduces flat time on the drilling curve, maximises rate of penetration and optimises reservoir contact by combining new telemetry technology with measurement/logging-while-drilling (M/LWD) services. This allows operators to make earlier and effective decisions to drill long sections in a single run.
"In environments requiring large data sets such as deep water and mature fields, operators rely on the accuracy and speed of downhole data to make informed decisions about their wells and expect single-run sections," says Lamar Duhon, vice president of Sperry Drilling. "JetPulse is the next evolution of high-speed telemetry systems that enable accurate well placement and reduced well time to maximise customers' asset value."
The service also includes JetPack 3D™ downhole data management, which compresses and configures multiple data sets in one package, giving effective data rates of more than 140 bits-per-second so operators can get the right data while drilling for enhanced decision-making.
An operator in Asia recently deployed JetPulse where there was high formation pressure in the zone above the targeted reservoir section and a high overbalance in the production zone. The operator needed frequent updates of pressure-while-drilling (PWD) data to quickly adjust drilling parameters and equivalent mud weight or equivalent circulating density to avoid unwanted fracturing and/or getting differentially stuck.
JetPulse provided the pressure data needed, helping the operator anticipate potential challenges and react to the dynamic drilling environment before any non-productive time could occur. The operator reached the production zone within budget and without fracturing the well or allowing the entry of unwanted formation fluid. In addition, JetPulse delivered the fastest mud pulse transmission rates for this operator in this region.