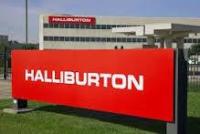 Halliburton has officially opened a new base at Regency Park, South Australia, to service its customers in the state's growing energy sector.
"Halliburton's investment in our new facility enables us to provide a wide range of services and support to our operations in Australia and specifically serve our customers working in the Cooper Basin," said Michael Segura, vice president of Halliburton Australasia. "We see the great potential of the region."
The Honorable Jay Weatherill, Premier of South Australia, and the Honorable Tom Koutsantonis, State Treasurer and Mineral Resources and Energy Minister, officiated at a celebration to open the new facility. Speaking to Halliburton staff and guests, the Premier emphasized the importance of the gas industry to the growth of South Australia's economy.