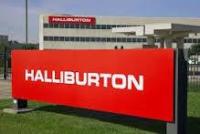 Halliburton has released the CYPHERSM 2.0 Seismic-to-Stimulation Service, a proprietary and collaborative workflow that links geoscience and reservoir, drilling, and completion engineering to allow operators to better predict and produce unconventional reserves.
The CYPHER 2.0 service builds on the complete full-field solution and provides enhanced capabilities through innovative software applications allowing operators to optimize the development of their unconventional reservoirs and reduce their cost per barrels of oil equivalent (BOE).
Powered by Landmark's DecisionSpace® next-generation earth modeling solution, the workflow is unique to the industry in that it is capable of updating dynamically and iteratively with the seismic and well data required to model the structure, rock and fluid properties.