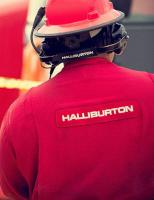 Sperry Drilling, a Halliburton business, has announced the release of the Radian™ Azimuthal Gamma Ray and Inclination Service, a geosteering solution that provides real-time, high-quality borehole images and continuous inclination measurements. This information helps operators accurately place the wellbore in the sweet spot for increased production and lower costs per BOE in unconventional plays.
The Radian service utilises four highly sensitive gamma-ray detectors arranged evenly around the circumference of the tool to generate real-time azimuthal images, whether rotating or not, for greater reservoir insight. This provides operators with enhanced data to assist in real-time geosteering decision making for optimal well placement and better reservoir contact, even when drilling with a mud motor. The optional inclinometer package continuously monitors the orientation of the well and helps minimise wellbore tortuosity.
The Radian tool design is compatible with all drilling systems, including high-torque motors and rotary steerable systems. For maximum flexibility, the tool can run standalone or positioned anywhere in the bottom hole assembly in combination with any Sperry Drilling M/LWD service. Applications include high-pressure, high-temperature environments up to 20,000 psi (138 MPa) and 347° F (175° C).
"We developed the Radian service to provide operators with greater reservoir insight compared to traditional gamma ray tools," says Lamar Duhon, vice president of Sperry Drilling. "In collaboration with our customers, we engineered this solution to deliver real-time, high-quality gamma-ray images to help our customers make better geosteering decisions for optimal wellbore placement and maximum reservoir contact. It is aimed at helping operators achieve greater production and lower costs especially in unconventional reservoirs."
In the Bakken shale play, where there is little gamma-ray contrast between formation layers, an operator recently deployed the Radian service and gained greater insight into the stratigraphic movement of the wellbore. Unlike conventional gamma-ray tools, the superior borehole images from the Radian service revealed previously unseen features, giving the operator a clearer understanding of the geological structure and position of the well. This resulted in cost savings by avoiding more expensive LWD options.