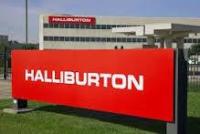 Halliburton's Testing and Subsea business line announced its RezConnect™ Well Testing System, the industry's first solution to offer completely acoustic control of drill-stem tools, received the Offshore Technology Conference (OTC) 2015 Spotlight on New Technology Award.
This award highlights leading hardware and software technologies based on five criteria: broad industry appeal, proven application, impact beyond existing technologies, less than two years since introduction and innovation capable of revolutionizing exploration and production.
RezConnect is powered by Halliburton's DynaLink® telemetry system, a wireless sensor and acoustic transmitter network that enables bidirectional communication between downhole tools and the surface. It receives real-time data allowing operators to make faster decisions and more accurately characterize reservoir formations through pressure and temperature, the operation of downhole valves and sample collection and analysis.
In deep water wells, the higher hydrostatic pressure requires more applied annulus pressure to activate conventional drill-stem tools. RezConnect reduces the amount of applied annulus pressure needed, decreasing the risk for overlapping tool operating pressures and creating a safer, more controlled well test. The technology has been employed in offshore operations in Latin America.