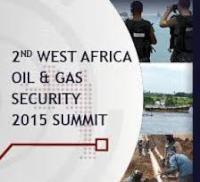 Combating oil theft and pipeline vandalism has become one of Nigeria's top priorities as the country holds the highest number of vandalised oil pipelines in the world, according to the Minister of Power. The Nigerian National Petroleum Corporation (NNPC) recently reported that pipeline vandalism has complicated the free flow of their petroleum products and crude supply in its pipeline system, leading to a colossal cost of over N174.57 billion within the last 10 years.
Presently, the Federal Government is investing in the development of digital surveillance cameras to monitor the pipelines as well as the deployment of security agents with the final objective of securing its oil and gas infrastructure and allowing Nigeria to benefit from its massive oil and gas assets.
The 2nd West Africa Oil & Gas Security Summit, organised in a timely manner by global Summits organiser IRN, and taking place on 10-11th June 2015 in Lagos, Nigeria, will assess the technical innovations and effective management techniques for the protection of pipeline networks. The high profile audience from across the whole West Africa region will also learn how to enhance their company's security strategy to prevent oil theft and will evaluate the challenges around disaster and crisis management for the oil and gas industry.