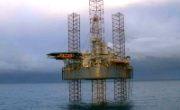 Hansa Hydrocarbons Limited (Hansa) has recently been awarded a number of licences in the Dutch and German sectors of the Southern North Sea.
The awards comprise five contiguous licences, namely blocks N04, N05, N07c & N08 in the Netherlands and the Geldsackplate licence in Germany, together termed the GEms (Gateway to the Ems) acreage.
The gross area is some 814 square kilometers and the licences are situated approximately 20 km north and north east of the Dutch island of Schiermonnikoog. The water depth ranges from 10 m to 30 m. The GEms acreage is bounded to the north and north-east by the 4Quads and H&L licences where Hansa holds interests of 60% and 20% respectively.
The exploration targets are a continuation of the basal Rotliegend play proven in the neighboring H&L acreage and recognised in the 4Quads. The area benefits from extensive coverage of modern 3D seismic data acquired in the mid-1990s however no wells have been drilled on the licences with the benefit of this data.