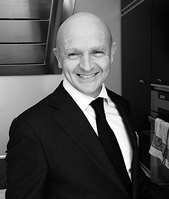 The Harris Pye Engineering Group has opened an office in Oslo to pursue new business opportunities in Norway, and to support existing clients by providing all Harris Pye products and services to the entire Scandinavian region.
Bjarne Eia, former Managing Director of TECO Solutions, has been appointed Technical Sales Manager, and will be the principal contact at Harris Pye Norway.
This is Harris Pye's 17th office, with the network stretching from Brazil to Japan, North American and Canada to Australia and including major workshops in Wales, Brazil, Sharjah and Singapore
"Thanks to his long history in coatings we have also appointed Bjarne Eia as our in-house specialist for protective coatings," explains Chris David, the Group's Chief Technical Officer. "We are eager to expand our Protective Coatings Division in the maritime and oil and gas industries."
"We aim to be the preferred provider of high quality voyage repair and of maintenance services onboard ships and rigs while at sea. Working with clients we can streamline their maintenance programme for any ship or rig in operation. We offer three alternatives for owners and managers – coating while at sea; coating at a yard; or a combination of work at yard and at sea," David says.
"The Division offers all kinds of steel surface refurbishment including blasting and coating of internal and external structures and spaces; scaffolding and covering; special access systems; and passive fire insulation and thermal insulation in the maritime and oil and gas environments," explains Mr Eia, a former Master Mariner with close to 30 years' experience in the maritime industry. "I am greatly looking forward to my new role and to expanding Harris Pye'sprotective coating services globally," he adds.