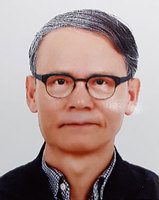 Harris Pye, the global engineering group, has opened a new office in Busan in South Korea primarily to keep pace with the demand by Korean shipowners and operators eager to bring their LNG carriers to shipyards in Korea for dry docking and inspection, repair or modification of their boilers.
Newly appointed Harris Pye Country Manager Jaecheol Lee explains, "Previously LNG carriers were dry-docking in Singapore, but now owners prefer to bring them to Korea. This has enabled Harris Pye to set up a new office and offer repair and inspection services using our skilled workforce from our Singapore and Japan facilities initially for all necessary work on these marine boilers. In time we expect to extend our service to include industrial boilers."
"We are also able to undertake boiler construction, as well as offering all necessary engineering for, and installation of, ballast water treatment and scrubber systems for a variety of vessels. Establishing an office here in Korea means we can form the essential close and productive working relationship with our Korean clients," he adds.
"We are delighted to have appointed Jaecheol Lee to this new position," explains Mark Prendergast, Harris Pye's CEO. "He majored in electrical/electronic engineering at university and has worked for 38 years in the marine field, primarily in sales and service for a variety of equipment manufacturers for new builds. With his hand on the tiller we look forward to expanding our Korean facilities in the months and years ahead."