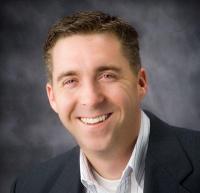 Onsite accommodation specialist, HB Rentals has named Kristian Magar as director of health, safety and environment (HSE), announced Deidre Toups, HB Rentals president.
Based in Broussard, La., Magar's responsibilities include strengthening, promoting and developing new processes and programs to foster a safety-focused culture throughout HB Rentals' global operations.
In continuing with HB Rentals' global focus, this role works closely with HB's entire management team to ensure a commitment to, Work Safe, Live Safe and Protect the Environment, as HB Rentals supports its customers in remote site operations across the onshore and offshore remote living accommodations markets.
Magar, a certified safety professional (CSP), joins HB Rentals with prior experience in quality, operations and HSE, specifically within drilling and production systems at Cameron International. Recognized for his HSE expertise, Magar was also an adjunct professor at University of Louisiana – Lafayette (UL) and served as a platoon leader in the Louisiana Army National Guard.