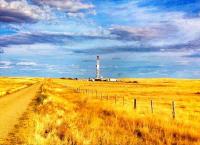 Hemisphere Energy Corporation is pleased to provide an update on its recent field operations and corporate activities.
Atlee Buffalo, Alberta
Hemisphere has received the necessary approvals and commenced injection in all three of its planned waterflood pilots in Atlee Buffalo.
The Company expects to see significant production and reserve additions over the next number of years through enhanced recovery from its Atlee Buffalo assets while spending minimal capital over the next year as pressure maintenance is achieved. Secondary recovery by waterflood is commonly used in oil pools, and several analogue pools under waterflood in the area have seen recoveries of 12-35% to-date, with all pools still producing.