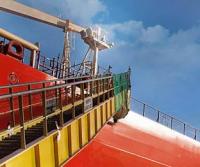 Hempel has signed a binding agreement to acquire Jones-Blair Company. With the proposed acquisition, Hempel can look forward to a significant expansion of its North American business in accordance with its global growth strategy.
With the proposed acquisition of Jones-Blair Company (located in Dallas, Texas), Danish-based Hempel would support its main objective to further strengthen its presence in its strategic segments in North America through organic growth and acquisitions.
Hempel's Group President and CEO Pierre-Yves Jullien comments: "Jones-Blair is a company that we have been following for years and we finally got the chance to acquire it. Jones-Blair has proven to be one of the best coatings manufacturers in the region. It has a unique market position, great technical knowledge and many years of experience.