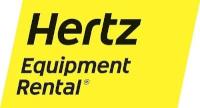 The Hertz Corporation says that Carlo Cavecchi has joined Hertz Equipment Rental Corporation (HERC) as Vice President, Specialty Rental Group, reporting to Bruce Dressel, Chief Operating Officer.
In this new role, Mr. Cavecchi will lead HERC's current specialty business segments, including Pump, Energy Services, HVAC and Industrial Small Tools. He will also be responsible for leading the company's growth into additional solutions-based, customer-focused specialty areas.
"We are delighted to have Carlo join Hertz Equipment Rental. His energy and enthusiasm, coupled with his deep industry knowledge and significant P&L experience, make him a strong addition to our leadership team," said Larry Silber, President and Chief Executive Officer, HERC.