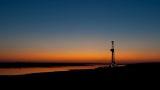 Hess Corporation announced that its Board of Directors will appoint Terrence J. Checki, a Management Committee member at the Federal Reserve Bank of New York, to the Company's Board of Directors, effective May 1, 2014.
Mr. Checki, 68, is stepping down from his post as one of the senior-most officials at the New York Fed, sitting on its Management Committee and playing a key role in the Federal Reserve's efforts to keep markets and financial institutions functioning during the 2008 financial crisis.
Prior to announcing his intention to retire from the Bank during the first quarter of 2014, he served as executive vice president and head of the Emerging Markets and International Affairs Group (EMIA). Mr. Checki began his career at the New York Fed in late 1967 and was first named an executive vice president in 1995. During his tenure, he held positions in corporate, financial supervision and international affairs areas as well as in the Office of the President.