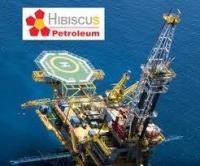 Hibiscus Petroleum Berhad says that its jointly-controlled entity, Lime Petroleum Norway AS (Lime Norway) has executed an agreement with Skagen44 AS to acquire an additional 10% interest in PL616. The transfer of this additional stake is subject to regulatory approval, and upon completion, will increase Lime Norway's interest in the license to 15%. Lime Norway had earlier acquired a 5% stake in PL616 from North Energy ASA in September 2013.
Following the transfer of the additional interest to Lime Norway, the parties in the license will be Edison Norge AS (operator) holding 25%, Noreco Norway AS with 20%, Concedo ASA having 20%, North Energy with 15%, Skagen44 holding 5%, and Lime Norway owning the remaining 15%.
The license is located in the southern part of the North Sea on the borders of Denmark and the United Kingdom in water depth of some 67 metres.