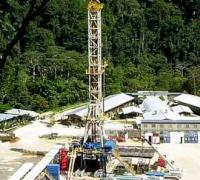 High Arctic Energy Services Inc. has appointed Thomas M. Alford to its Board of Directors.
Michael Binnion, Chairman, stated "We are pleased with the addition of Tom to the Board. His breadth of experience will be beneficial to the Company as he brings skills and experience directly relevant to our business."
Mr. Alford is an independent businessman. Most recently, he was the President and CEO of IROC Energy Services Corporation from 2001 until its acquisition by Western Energy Services Corporation on April 23, 2013. Prior thereto, Mr. Alford was the President and CEO of Bonus Resource Services Corporation from December 1997 to October 2000. Mr. Alford has over 34 years of experience in the oil and gas service industry, and received a Bachelor of Commerce degree from the University of Alberta in 1980. Mr. Alford also sits on the Board of Directors of Western Energy Services Corporation.