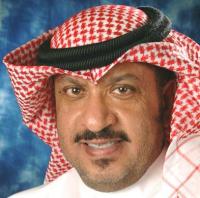 The first Maritime Standard Ship Finance & Trade Conference, organised by The Maritime Standard (TMS), will take place this year on 29-30 November at Park Hyatt Hotel in Abu Dhabi. The event, which is endorsed by Federal Transport Authority – Land & Maritime UAE, and being hosted by Abu Dhabi Ports, will feature top level speakers from the worlds of finance, banking, ports, shipping and maritime law.
The inaugural conference aims to bring together experts from these various fields with a view towards generating fresh investment for the shipping and ports industries, to the benefit of regional trade across the Middle East and Indian subcontinent. Trevor Pereira, TMS managing director, says, "We want to focus on how to turn financial theory into shipping and trade reality, and provide a high-level forum that through insightful speeches and networking opportunities generates mutual benefit to finance and shipping companies."
The event will start with a networking reception on 29 November, against the backdrop of the Abu Dhabi Grand Prix which is being held that same day.