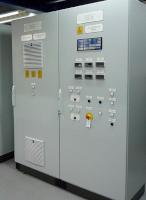 Hima-Sella, provider of control and automation systems in the oil and gas, chemical, nuclear, rail, power and other safety-critical sectors, is changing its name back to SELLA CONTROLS; effective 1 June 2017.
Established in 1974 as Sella Controls, the company changed its name to Hima-Sella in 1994, some 11 years after its appointment by Germany-based HIMA Paul Hildebrandt GmbH. SELLA CONTROLS will continue its long-standing and successful relationship with HIMA Paul Hildebrandt GmbH – as the OEM's leading supplier of functional safety solutions – whilst investing further in the development of its own technologies. For instance, SELLA CONTROLS will be the new platform/brand with which the company will market its innovative Tracklink® family of technologies and associated products; developed entirely in-house.
John Blackwell, Managing Director of Hima-Sella, comments, "The name change is an acknowledgement of our heritage – all the way back to our foundation 43 years ago in Whaley Bridge, Derbyshire – and our impressive track record for developing well engineered solutions to protect our customers' personnel, products, infrastructure, the general public and the environment."
Blackwell goes on to say that with more than four decades of experience the company is renowned for the provision of full life-cycle services, functional safety management and turnkey safety solutions.
The company will continue to operate in its current structure, with no changes to its addresses in Stockport, Ashby-de-la-Zouch or Aberdeen. New email addresses and a new website URL will be rolled out shortly but current email addresses (and website) will remain operational for the foreseeable future.
Blackwell concludes, "These are exciting times and it is with genuine pride that we relaunch SELLA CONTROLS – the new old name for functional safety."