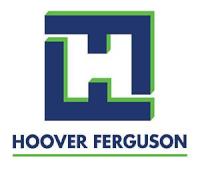 Hoover Ferguson Group (Hoover Ferguson), an integrated service provider of chemical tanks, cargo carrying units, catalyst bins, modular containers and other related rental products and services to the global energy, petrochemical and general industrial end markets, has announced that it has reached an agreement with Uniteam Holding AS (Uniteam) to acquire its offshore container rental business.
The transaction, which includes a specified fleet of standard and customised offshore containers for the oil and gas market in both Norway and Malaysia, increases Hoover Ferguson's portfolio within the Norwegian CS and strengthens its position within Asia.
Lars Olav Matre, Hoover Ferguson's Norway Managing Director says, "We are impressed with the quality of Uniteam's fleet and are excited about the prospects that this acquisition will bring. The consolidation of our operations will provide our customers with an unparalleled level of quality and operational excellence along with an increased portfolio of offshore container solutions."
Sonnie Groombridge, Managing Director, Hoover Ferguson APAC continues, "This purchase provides us with an increased range of containerised products, enabling us to better serve our Malaysian oil and gas customers."
Kjell-Ivar Myrvang, CEO of Uniteam says, "We are pleased to announce this agreement with Hoover Ferguson as it embarks on an exciting period of growth. Hoover Ferguson is well known for its strong focus on customer service and we are confident that this agreement will provide inherent benefits to our customers."
Last month Hoover Ferguson Group was established following the merger of three global providers of container solutions; Hoover Container Solutions, Ferguson Group and CHEP Catalyst & Chemical Containers, giving them the world's largest fleet of rigid steel, intermediate bulk containers and an extensive and complementary fleet of cargo container units.