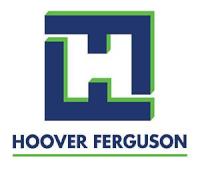 Hoover Ferguson Group, global provider in container, workspace and packaging solutions for the energy and petrochemical industries and general industrial enterprises, has announced Troy L. Carson as its new chief financial officer.
Based in Houston, Carson will be responsible for planning, implementing, managing and controlling all financial-related activities of the company. This includes direct responsibility for accounting; finance; strategic planning; property management; deal analysis and negotiations; investor relationships and partnership compliance; and private and institutional financing.
Carson joins Hoover Ferguson from Hercules Offshore, where he served as senior vice president and chief financial officer.

Hoover's chairman and chief executive officer, Donald W. Young, says, "Troy is an accomplished financial professional with 20 years of experience in various energy sub-industries. We are eager to utilise his skills at Hoover Ferguson."
"This is an exciting time to join the Hoover Ferguson team," Carson comments. "I look forward to contributing to the continued growth of the company."
Carson holds a bachelor of business administration in accounting from Stephen F. Austin State University, Nacogdoches, Texas.