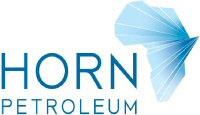 Horn Petroleum Corporation has invoked a new corporate strategy to take advantage of the current downturn in oil prices and intends to aggressively pursue onshore and shallow-water upstream oil opportunities in Africa.
In line with this refocused effort, the Company intends to change its name to Africa Energy Corp. Africa Energy will continue to be within the Lundin Group of companies and maintain its listing on the TSX Venture Exchange. The name change will be effective on March 12, 2015 and, effective at market open on March 12, 2015, the Company's common shares will trade on the TSX Venture Exchange under the new symbol AFE.V.
The Company is also pleased to announce that Mr. Jan Maier has joined the Africa Energy management team as Vice President - Exploration. Mr. Maier has over 32 years' experience in African new venture exploration with his most significant contributions coming under his tenure at the former Energy Africa Ltd. and Tullow Oil plc. Mr. Maier was responsible for the overall exploration strategy and oversight of his geoscience and commercial teams, which led to significant basin-opening oil discoveries during this period in Equatorial Guinea, Ghana, Uganda, Mauritania, Gabon, Kenya, and French Guyana.