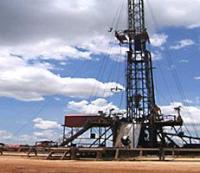 Houston American Energy Corp. provided an update on its drilling operations in Iberville Parish, Louisiana and announced that it had acquired an interest in an additional prospect.
In Iberville Parish, Louisiana, Houston American holds a 3% working interest in a 13,888 foot well that has been drilled and completed. The well tested at a daily rate of 384 barrels of approximately 37 degree API oil, 565 mcf of natural gas and no water at 5817 lbs flowing tubing pressure on a 6/64" choke. Production of the well is awaiting construction of production facilities.
Additionally, Houston American announced that it has acquired a 50% working interest in a well to be re-entered in Oklahoma and is in the process of leasing an approximately 400 acre block in the area encompassing the existing well. Subject to completion of its leasing efforts, Houston American plans to conduct operations to re-enter the existing 5,350 foot well and to drill an offset well.