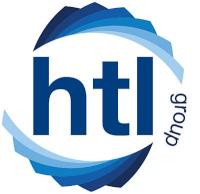 HTL Group, a people network of extremely dynamic, innovative and flexible companies continues to deliver a world class service to industry through strategic internal changes and additions to the team.
As part of a continual improvement culture, internal sales, rental and service desks have now been merged into a single customer focused activity namely; Inside Sales. This area is being headed up by Rachel Sanderson as Team Leader, enabling HTL to continue to deliver its unparalleled product and service portfolio coupled with a customer first ethic.
Alongside this, and recognising the importance of supporting the client base in Scotland, Jim Jones has assumed the role of Business Manager HTL Group Scotland to provide the region with a group wide product and service portfolio to meet each client's individual requirements.
Scott Collins, previously a Service Engineer has moved through a graduation process from shop floor in Cramlington, Workshop Supervisor in Aberdeen to Sales Engineer for Cumbria and Southern Scotland. Scott will be working with Jim and the rest of the Sales Engineers to further enhance customer contact and coverage on a day to day basis in this area.
Also joining the business, in a Key Account Management role is Alastair Bell. Alastair joins HTL with many years of industry experience, and will be using his knowledge to support the current operational sales force whilst working closely with the End Users and Tier 1 Key Account Service Providers from the Scottish Borders South.
Further additions to the HTL team include the permanent appointment of Emily Smith as Marketing Coordinator, having been with the company for two years as an Intern. Emily joins the company having graduated from Northumbria University where she studied Business Management, specialising in Marketing. Emily has become part of HTL's strong Marketing Department which supports the operational and strategic direction of every HTL entity.
On a more global basis, Scott Paterson's responsibility has been expanded to cover APAC countries. Scott was previously HTL Australasia's General Manager, working out of the Perth facility. As Director for Australasia and Asia Pacific, Scott is delivering HTL's customer service to this wider customer base, by continued growth of a dedicated distributor network operating as an extension of HTL's global customer focused culture.
Paul Storey, Group Managing Director, comments, "As a Group we continue to be dynamic, concentrating on the market place and customer requirements. The company's journey to deliver a world class service to industry is strengthened by tenacious decisions, which we believe positions HTL as the partner of choice."