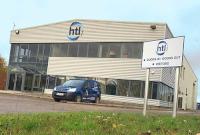 UK-based HTL Group has relocated to a high profile facility on Raith's Industrial Estate, Aberdeen.
HTL Group is one of a number of companies who believe that even in challenging times there are still opportunities to serve the market with a range of high quality products and services delivered in today's cost sensitive market, supported by a very high level of customer service.
The move from HTLs facility in Dyce to Raith's Industrial Estate is the perfect opportunity to introduce the Group's complete range of products and services delivered via HTL Group Scotland.
From the new facility, HTL Group Scotland will continue to offer an even more comprehensive range of controlled bolting equipment, joint integrity tooling, portable machines, cutting and maintenance tools for hire and sale. The move will also allow HTL Group Scotland to introduce new products and services such as flushing and testing equipment, an asset management service, HAVs, PAT and load testing, and an increased calibration capacity.
In addition and to support the market needs, HTL's range of globally recognised ECITB approved, mechanical joint integrity courses, amongst many others will be delivered from their new training centre of excellence at HTL Group Scotland's new facility.
Stephen Jones, Group CEO, comments: "This move and the introduction of HTL Group Scotland with its wider offering will ensure our clients receive timely and cost effective solutions, whilst also receiving the high level of customer service associated with HTL. We welcome you to visit our impressive new facility to meet our team, learn about our innovative solutions and allow HTL to partner with you to help meet challenges in an ever changing industry."