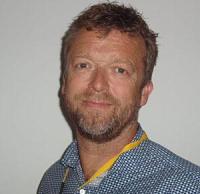 Energy firm Hunting Energy Services has appointed a new business development manager for Norway as it targets further growth in the Scandinavian oil and gas sector.
The company has appointed Ståle Granberg who will oversee the business development and sales strategy for its well intervention product lines including, fully NORSOK qualified pressure control equipment, downhole tools and thru-tubing.
Granberg brings more than 20 years of experience to the position, having previously worked for some of the world's leading energy sector service providers.
Based in Hunting's facility in Sandnes, Stavanger, he will promote Hunting's industry leading technology, the Ezi-Shear Seal Valve and H1 Perforating system, as the firm looks to build on its reputation through successful periods of operating within the North Sea, US and Asia Pacific markets.
Bruce Ferguson, Hunting's managing director, welcomed Granberg to the company and sees the appointment as an exciting development which will lead to opportunities for future growth in Norway.
He says, "Hunting has a very successful track record in Norway, and our specialist equipment is used by a number of operators in the region. Ståle's expertise and experience of the market speaks for itself and we're delighted to welcome him to Hunting as business development manager at this very exciting time. His appointment gives us the opportunity to build on the growth we've seen in the Scandinavian energy market in recent months and we look forward to enjoying even more success in the region in the future."
Granberg adds, "Hunting has an excellent reputation as a leading supplier of energy services around the world and there is no doubt that the company's strength lies in its range of innovative and effective products. I'm looking forward to working with the team at Hunting to capitalise on the opportunities we have identified within the Scandinavian market. To be given the chance to promote the company and its technology in the Scandinavian region is very exciting and I look forward to playing my part in the future success of the company."
The regional upstream activity focusing on well construction, well completion and well intervention products is co-ordinated through Hunting Energy Services (International) Limited, based at Portlethen, near Aberdeen.