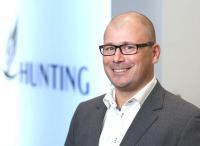 Hunting Energy Services has appointed a new regional manager for Norway as it targets a period of strategic growth within the Scandinavian oil and gas market.
The firm has welcomed Ørjan Frøyland to the role, who will be responsible for overseeing the establishment of the Hunting brand within the region, with a particular focus on the growing Norwegian and Danish markets.
Ørjan brings nearly 20 years of experience to the position, having previously worked within some of the world's leading energy sector firms.
Initially based in Sandnes, Ørjan will be tasked with developing the use of Hunting's range of well construction, well completion and well intervention products as the firm looks to expand its reputation forged through successful periods of operating within the North Sea, USA and Asia Pacific markets.