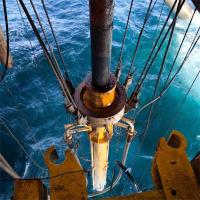 Hurricane Energy has substantially completed post-well data analysis following the successful testing of the 1km horizontal appraisal well 205/21a-6 in Q2 2014 at the Company's Lancaster oil discovery West of Shetland.
The well was optimally located to benefit from a highly connected fault/fracture network and an underlying 300m oil column (Hurricane's - 2C estimate of field ODT).
The results from third party analysis combine to demonstrate a very good quality reservoir which could deliver single well rates of 20,000 STB/d - significantly ahead of initial expectations of well productivity.