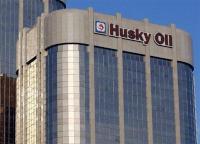 Husky Energy and CNOOC Limited have commenced first production at the landmark Liwan Gas Project in the South China Sea.
"Liwan is Husky's largest project to date and places us inside the door of one of the fastest growing energy markets in the world," said CEO Asim Ghosh. "It was a massive undertaking and is a great achievement for deepwater gas production in the Asia Pacific Region."
Located approximately 300 kilometres southeast of the Hong Kong Special Administrative Region, the project consists of three fields: Liwan 3-1, Liuhua 34-2 and Liuhua 29-1, which share a subsea production system, subsea pipeline transportation and onshore gas processing infrastructure.