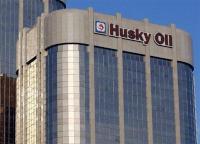 Husky Energy advanced a strong balance of near, mid and long-term projects in the second quarter while generating higher quality returns to sustain growth.
"Our continued investment in longer-wavelength projects such as heavy oil thermals, resource plays and oil sands provide steady production and more predictable cash flow to support our growth projects in the Asia Pacific and the Atlantic Regions," said CEO Asim Ghosh.
"Our new thermal developments are delivering well above their nameplate designs and production was further boosted this quarter by strong performance from our resource plays and the start up of the Liwan Gas Project."