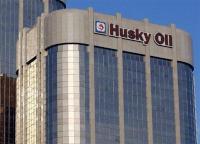 Husky Energy is continuing to ramp up production at the Sunrise Energy Project in northeast Alberta.
Sunrise began producing bitumen in mid-March 2015. Twenty-five well pairs are now on production, with steaming under way on 43 of 55 well pairs. Strong reservoir and facility performance has contributed to increasing production volumes averaging 5,000-5,500 barrels per day (bbls/day) at the end of June, ahead of plan.
'We continue to follow a steady, deliberate timetable as we increase production at Sunrise, and this approach is delivering better than expected results,' said CEO Asim Ghosh. 'Sunrise is one of many low sustaining capital projects in our near-term portfolio that is designed to provide increasing value through and beyond the current low oil price environment.'
Sunrise production is expected to increase to full capacity of about 60,000 bbls/day (30,000 bbls/day net to Husky) around the end of 2016. The project is an important element in the plan to add approximately 85,000 bbls/day of new production by the end of 2016, a portion of which is anticipated to offset natural declines across the Company's overall portfolio.