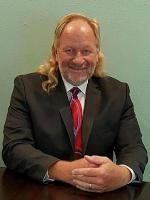 Subsea cable and connector specialist Hydro Group has announced the appointment of William (Bill) Mildon, as president of newly formed Hydro Group Systems Inc. – a wholly owned subsidiary in Pinellas County, Florida.
Boasting nearly 40 years' experience in undersea product development from complex sonars to sensors and undersea cable and connectors, Bill has held a number of senior positions, most recently as technical director at Nest Technical Services. His leadership skills saw him successfully lead teams in submarine penetration designs, under water connectors and numerous fiber optic inter-connect products.
In his new role Bill will be focussed on shaping and delivering Hydro Group Systems to carry the same vision of Hydro Group Plc, based in Aberdeen, Scotland. Along with developing this vision in the US naval, oil and gas and renewable sectors, he is also to set up a manufacturing facility to produce Hydro Group products to the US market.
Doug Whyte, Hydro Group managing director, says, "We are growing at a significant rate, going from strength to strength which has led to the creation of Hydro Group Systems. As president, Bill will deliver product and service excellence, develop our people, shape innovation and ensure Hydro Group - as a whole - continues to exceed expectation at all levels.
"Throughout his time in the industry Bill has built up invaluable experience and expertise, and I look forward to working with him and seeing the value he will bring to both our business and our customers."
Commenting on his appointment, Bill says, "I am thrilled to be joining Hydro Group at such an exciting time for the company. I'm confident that my previous experience will assist me in identifying new opportunities in the US market, and globally, for Hydro Group to continue expanding its business."
From its state-of-the-art manufacturing facilities in Scotland, Hydro Group develops the complete subsea electrical and optical interconnect package, built to withstand the harshest environmental conditions.
Hydro Group employs more than 100 full time staff worldwide and operates on a global platform providing total solutions to a portfolio of prime contractors, major operators, OEM's, defence agencies, defence organisations and the UK MOD.