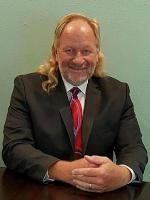 Hydro Group Systems Inc, subsidiary to subsea cable and connector specialist Hydro Group, has announced its inaugural contract win in the US, worth an estimated USD 550,000.
The company has secured a significant contract with the US Navy to supply neutrally-buoyant plow umbilicals for the Military Sealift Command, an organisation which is responsible for providing sealift and ocean transportation for all US military services. The agreement was designed to meet all client manufacture and performance requirements.
Hydro Group Systems has also bolstered its credentials in the region, expanding its footprint and workforce. This includes the launch of its manufacturing facility in Pinellas County, Florida, in summer 2017, and the appointment of Christopher Scanlon, as senior design engineer. Christopher has over 12 years' experience working in the harsh environment cable and connector industry and in his new role, he will be focusing on the company's core markets of defense, oil and gas and renewable energy.
Bill Mildon, Hydro Group Systems' president, says, "This contract represents a momentous milestone for the Group's US presence. We are proud to have been selected to provide this comprehensive scope to the US Navy, which further underpins our reputation as a serious provider of bespoke engineered cable and connector assembly solutions. We are firm believers in offering excellent service quality, and a permanent local presence in the US allows us to continue to surpass client expectations by offering a superior service, while building on our customer base."
In recognition of this growth, Hydro Group Systems has also announced a new partnership with Texas-based Design Forward, Inc., an agency representing manufacturers who specialise in custom-engineered components.
Mildon continues, "This partnership will enhance our long-term relationship with Swann and Associates, based in Longbeach, CA and extend Hydro Group Systems' customer support throughout the US, helping us develop key business opportunities. This is an exciting time for Hydro Group Systems. We have evolved considerably in the short time since we established our presence within the US, and I look forward to identifying new business opportunities, which will enable us to boost the Hydro Group brand."