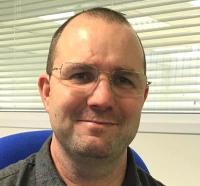 Following the acquisition of Hydro-Lek, Saab Seaeye are pleased to announce that the Hydro-Lek business has now been transferred to Fareham and is fully operational.
Effective from 1st January 2016, the combined companies will operate under the Saab Seaeye name. The Hydro-Lek brand will remain and customers can still reach Hydro-Lek sales and operation staff who are now based at Fareham.
"We would like to reassure our valued customers that our services will not be adversely affected by the move – on the contrary, by tapping into Saab Seaeye's technical and operational expertise, Hydro-Lek's products and services will be further enhanced," says Hydro-Lek operations manager, Colin Barton.