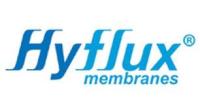 Hyflux Membrane Manufacturing (S) Pte Ltd. (Hyflux) has chosen Lloyd's Register Energy as its ASME inspection services provider.
Receiving the official American Society of Mechanical Engineers (ASME) certification, Jessie Tan Sue Suan, Quality Manager of Hyflux Ltd said: "The Lloyd's Register Energy team responded to our requests both readily and proactively. In particular, their two-day ASME basic training workshop for our engineers played a significant role in ensuring our readiness for the certification audit."
Manufacturers of boilers and pressure vessels who wish to export to North America are routinely required to comply with the requirements of the ASME code, which defines internationally recognised standards for the design, manufacture, inspection and testing of all kinds of pressure vessels. Each ASME Certificate Holder must choose an Authorised Inspection Agency (AIA), which is then responsible for performing all inspections of ASME pressure equipment. LR Insurance Inc. is the registered AIA of Lloyd's Register Energy.